Prices & Tour Information for Walking Tours of Oxford – Private and Bespoke
For public group tours click here
The best way to experience and understand Oxford is a city tour with a fully qualified Green or Blue Badge guide
Walking Tours of Oxford
Each private walking tour of Oxford is as individual as you are, tailored to suit your group. We do not provide a route for these tours but all major sights will be seen (from the outside and subject to closures).  Let you guide work out the best route on the day to maximise your time.  Factors taken account include:
Morning or afternoon visit (some Oxford colleges are closed in the morning);
Size of tour (e.g. small group tour for family or friends / large group tour as part of a conference);
Age of group members;
Any specific interests.
Please note that we only offer tours in English; we cannot offer foreign language tours.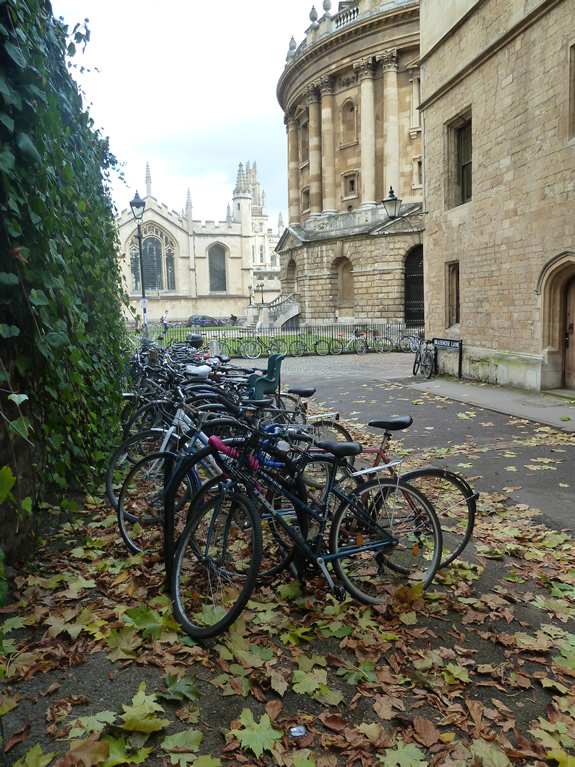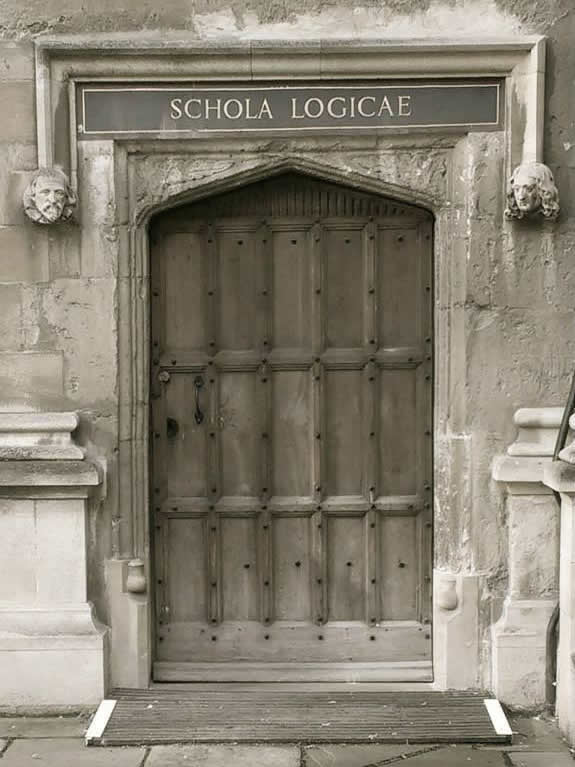 Simply Oxford / Classic tour
Explore the famous sights of historic Oxford with your own Green or Blue Badge Guide. All Walking Tours of Oxford guides are accredited members of the Institute of Tourist Guiding (ITG) and the Oxford Guild of Tour Guides (see our blog for further information).
There's no set route, or script. Your guide 'tunes in' to the group and your interests, taking into consideration events taking place in Oxford on the day of your tour and any closures.
Discover 'The Heart of Oxford' on foot – the Sheldonian Theatre, the iconic Bodleian Library, many of the colleges, the Bridge of Sighs and the University Church of St Mary the Virgin – viewed from the outside and with a few surprises along the way.
Our highly knowledgeable guides bring the complex history of the university to life, from its humble beginnings to the world-class institution it is today.
Entry to any college or university building is extra, paid direct on the day. Entry fees vary but you should allow at least £8 per person. While we cannot guarantee entry, we do our best to accommodate your requests.
'Small Group Tour' (up to 5) £150.00 + booking fees
'Large Group Tour' (6-14) £175.00 + booking fees
Supplements
Each additional person from 15-18 £5 per person
Punting (30 mins) +£50 (for up to 4 pp) + booking fees
Sunday tours / Bank Holidays: + £25 + booking feesAudio headset hire: £2 per person
All costs are per tour (not per person!). Length is approx. 1 hour and 45 mins.
New College
Group tour
Halloween at Christ Church
Special interest tours
These can be stand-alone tours, or included as a key element of your classic tour. Please advise at time of booking.
Morse / Lewis and Endeavour
Harry Potter (see blog – www.walkingtoursofoxford.com/harry-potter-tours-in-oxford/)
C. S. Lewis / J.R.R. Tolkien
J. R. R. Tolkien
Alice in Wonderland
Children's literature
Stained glass
Gargoyles and grotesques
The Civil War
William Morris and the Pre-Raphaelites
Lovely Leigh with Shaun Evans, Endeavour filming
Endeavour filming
Kevin Whately – Lewis filming
Extended tours
For some, two hours is simply not enough and Walking Tours of Oxford can offer extended tours or a combination of any of the above. 3, 4, 5, 6 hours … the choice is yours!
Each additional 15 mis is £15 (please add £1 per minute to your booking when making reservation)
Bodleian Library
Tours include a brief history of the library and view from the outside.  Our specialist guides are able to take you into The Divinity School (£2.50 per person charge) but tours do not include a visit inside the library.  The only way to do that is to book a Bodleian Library Tour. (https://visit.bodleian.ox.ac.uk/tours).
Entry to colleges
Entry to colleges for visitors can vary from day to day and is beyond our control. On some days such as University Degree Days, it may not be possible to visit a college. Entrance charges are in addition to the tour costs and payable directly to the venue on the day. You should also £10 per person.  Please note that we do not guide inside Christ Church and this will need to be visited independently before or after your tour with us.
Another visit worth considering is the exquisite Divinity School, part of the Bodleian Library. The charge for this is £2.50 per person.
Group size
We take a maximum of 19 people in each group (with the exception of the Highlights / evening tour), due to college restrictions. We can accommodate larger groups by splitting the group amongst more than one guide. Our recommendation is 14 per guide to ensure everyone can hear.
Since our Highlights / evening tour does not include college entry, we can take up to 25 people per guide and the tour length is approximately 90 mins.
Sundays and Bank Holidays
For a tour on a Sunday or Bank Holiday, please add £25 per tour.
Languages
We can offer our tours in English, French, German and Spanish.
Booking
To book a tour, click on the 'book now' button, then choose the date of your tour, time of your tour, group size, and advise us of any special requests. If you would prefer a different time simply note this in your booking request and we will do our best to accommodate you.
Once your request has been received, we'll be in touch to confirm your tour.  Please note tours are not confirmed until you receive details in writing from us.  It may not be possible to accommodate your request and if that is the case then you will be refunded in full.  It is your responsibility to check tour details and meeting point information on the email sent to you.
Terms and Conditions
Booking is not a guarantee of availability. Should we not be able to fulfil your request you will be offered an alternative date and time, and if you cannot meet the alternative a full refund will be issued. Once booked, cancellation fees apply.
**Private Tour cancellation policy:
From time of booking to 15 days: 30%
14-8 days: 50%
Within 7 days: 100%**