IF YOU ARE LOOKING FOR THE HIGHEST QUALITY TOUR AND A SMALL GROUP EXPERIENCE THAT ALLOWS A PERSONAL EXPERIENCE AND INTERACTION WITH THE GUIDE THEN THESE TOURS ARE FOR YOU.
Simply Oxford University Tour
Walking Tours of Oxford is delighted to offer this 'Simply Oxford' group walking tour to experience the very best of Oxford. On this tour, we restrict group size to just 14 people and we believe this gives a far superior quality of tour and allows interaction with your guide.  Some groups operate with 50+ people per guide in Oxford!
Tour starts at 11.30am and will operate April-September on a Tuesday, and Thursday (additional days added to meet demand – click book now for full availability). Tour length is 1 hour and 45 mins.
Meet your fully qualified guide at Christ Church memorial gardens on St Aldates for a journey through the university, hear the story of how it all began, see stunning buildings and admire the architecture.
Highlights include:-
The Bodleian Library; The Weston Library, The Old Schools Quadrangle and The Radcliffe Camera, The Clarendon Building, The Museum to the History of Science, The Sheldonian Theatre, The Bridge of Sighs, The University Church, All Souls College, Brasenose College plus many other secrets and surprises along the way. Ideal for families, individuals, couples or anyone that wants to get the very best from their time in Oxford.
We are unable to visit inside a college during the tour but will provide information and advise on where you can visit independently in the afternoon.
The tour will finish on or around Broad Street where recommendations will be made for lunch/dinner, shopping, further sightseeing and colleges you may like to visit.
This tour is not suitable for wheelchairs or limited mobility. Please get in touch to discuss a private tour. We cannot accept dogs on our public tours.
Simply the best but don't take our word for it – read over 1000 5 star review on TripAdvisor.
£25 per person + booking fee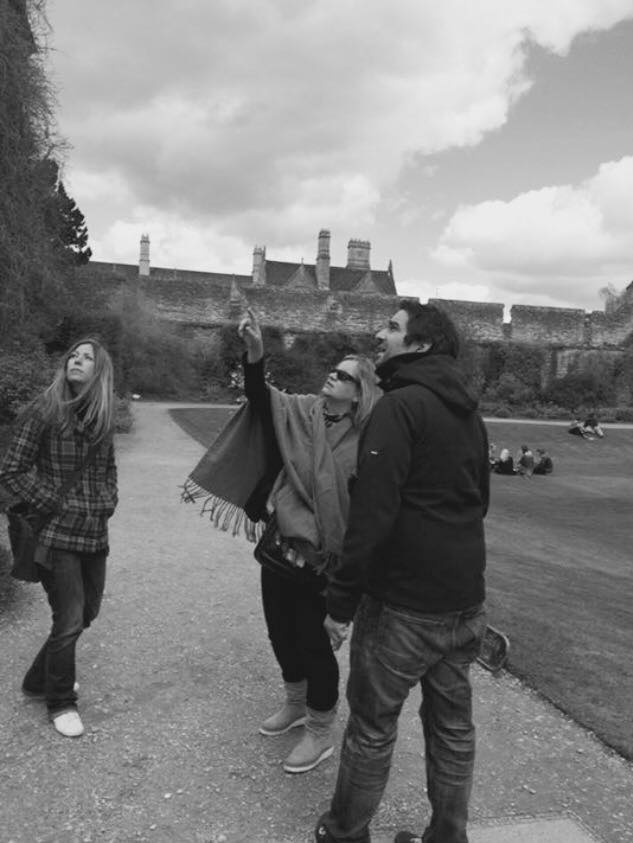 "A must for any visitor to Oxford"
Fun, friendly and informative, we would definitely recommend this tour.
We had a great tour with Heidi, who was very informative and knowledgeable about Oxford and make our walk both fun and interesting. Heidi made us feel as if we were walking with a knowledgeable friend, and it was a fun few hours.
We would definitely do this again. Feefo. September 2020.
Morse/ Lewis/ Endeavour tour
Join others on this 1 hour and 45 mins (90 mins in winter months) Morse/Lewis/Endeavour tour around Oxford and discover some of the many filming sites and stories.
This tour operates on a Monday, Tuesday, Wednesday, Thursday, and Saturday at 2pm in peak season (usually March until October). A 11am tour maybe added to meet demand when the afternoon tour is sold out. During the quieter winter months, please see schedule on BOOK NOW button. The tour starts from Martyrs Memorial on St Giles.
This tour is restricted to 20 people per guide.
Many of our guides have witnessed the filming and even met the cast!
These tours are often fully booked weeks in advance so book early to experience the best!
We do not visit inside a college.
£20 per person + booking fee
Walking Tours of Oxford Guides – Elizabeth, Leigh and Heidi with Abigail Thaw (Dorothea Frazil from Endeavour) at Colin Dexter's memorial service 2018 #choosequalified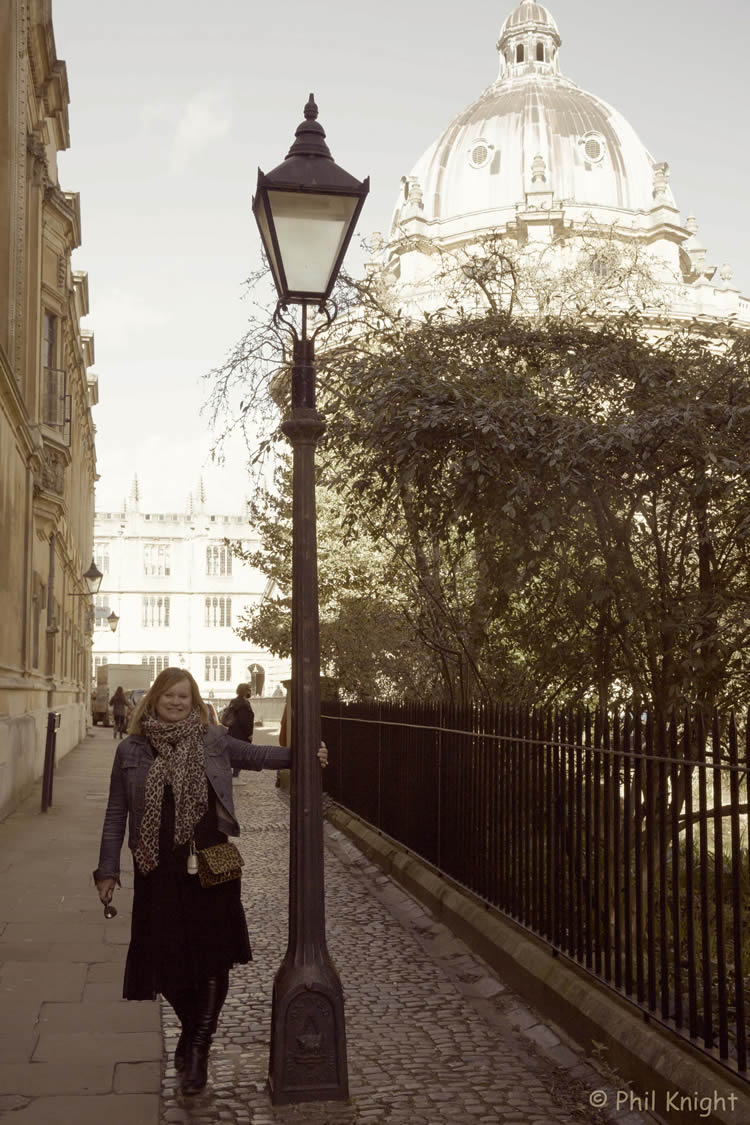 Additional information
Our tour costs are clear and transparent.
Your guides are fully qualified and hold the green badge accreditation.
We are one of the highest rated tour company in Oxford on TripAdvisor and hold the 'gold standard' award from Feefo.
Whilst this is a group tour, each one is unique and the best route will be chosen on the day. We do not follow a script.
Tours numbers are much smaller than other tours in Oxford which allows for a more personalised tour rather than just being part of a large group and a scripted tour.
We cannot guarantee college entry.
Tom Tower at Christ Church
A group tour
Christ Church