This week we are turning our attention once again to what you might like to do after your Walking Tours of Oxford tour.
After your tour, your head will be full of fascinating information. You may fancy a rest from walking so that you can mull over what you have so recently found out. Then again, you may just want to sit back vacantly and watch the world drift gently past whilst you trail a weary hand in the cool waters of one of Oxford's rivers…
How to achieve this sublime state? Find yourself a punt. Or alternatively …. sign up for a Walking Tours of Oxford 'Walk and Punt' tour and we'll source a 'chauffeured punt' for you.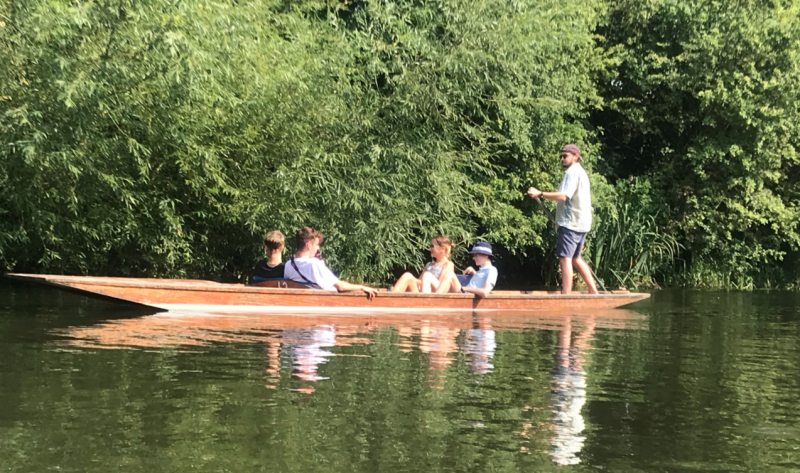 What is a punt?
A punt is a flat-bottomed two-directional boat which you propel along a river by means of a long pole. The pole is for pushing, because you use the shallow river-bed for propulsion. Punts are equipped with seats and cushions and there are no rapids on our rivers, so expect a relaxing ride.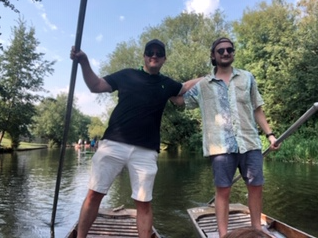 Yes, Oxford is on the Thames (known locally as the Isis) and there are some lovely areas to punt on the Isis, notably alongside Port Meadow, but for our money, one of its tributaries – the Cherwell – is the place to go.
This also seems to be the conclusion of the City of Oxford's two punt-hire companies, one, The Cherwell Boathouse, situated on the Cherwell to the North of the city and boasting its own excellent restaurant and the other, Magdalen Boathouse, predictably located at Magdalen, just beside the bridge and below the tower.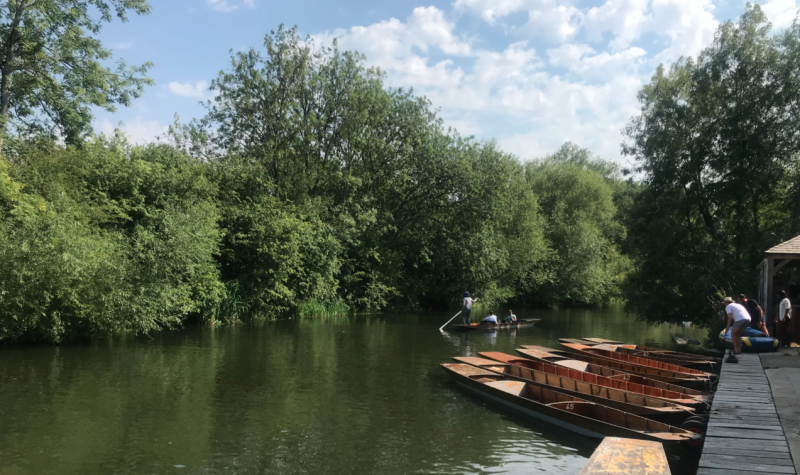 Our punt-hire companies offer options – you can either punt yourself or be 'chauffeured'. When considering these possibilities bear in mind the following: a) How much are you planning to drink? And b) Would you mind falling into the river?
You might also take into account your crew's level of punting expertise. If you haven't punted before, do you just want to lie back and watch the world glide by or are you up for learning a new skill which will probably make you slightly wet? (Even if you don't fall in, the water is apt to run down your arms and a novice punter may inadvertently splash any companions several times.)
If you have junior crew members, it is definitely worth going for the 'do-it-yourself' option because it is a lot of fun, it's good exercise and it will tire them out. If you are more 'senior' and just want a quiet afternoon which doesn't involve extricating yourself from the riverbank or constantly apologising to other boats for inadvertently ramming them, then go for the 'chauffeur'. You may even get an Oxford student who can tell you all about college life.
Ideal provisions for the journey are Pimms and lemonade (or just the lemonade for junior/tea-total punters) and a cream tea. Kit yourself out with a packet of scones (or bring some homemade ones for a more authentic experience), a jar of jam and a tub of clotted cream. Make sure you have a knife and something to drink out of. If you actually want tea, a thermos flask is advisable too.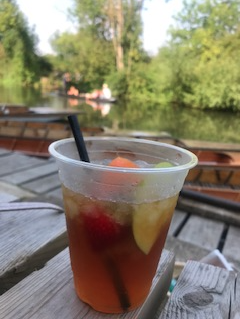 The wonderful thing about punting in Oxford is just how quickly you leave the hustle and bustle of the city behind and find yourself out in the countryside. You can even stop and have your tea on a river bank. For naturalists, this is a great way to silently approach wildlife and it is ideal for birdwatching.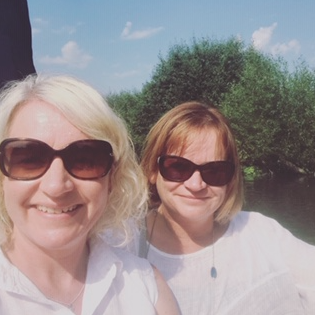 For a complete contrast to touring and an escape from the city, punting is the perfect way to spend your afternoon. Our 'Tour and Punt' offering combines a 90-minute tour with a 30 minute chauffeured punt. Alternatively, you can come for a longer tour and hire a punt for a few, restful hours on the river.

@copyright Victoria Bentata