It was great to be in Oxford just before Christmas and see the Warner Bros. film unit in Radcliffe Square. They were filming for a new movie starting Timothée Chalamet and Oliva Coleman. This movie is Wonka, due to be released on 2023 and tells the story of a young Willy Wonka of Charlie and The Chocolate Factory. We are excited for this movie! They are due to return to Oxford for more filming over the coming weeks.
Here is Heidi, owner and guide of Walking Tours of Oxford, talking some more about filming in Oxford for BBC Oxford.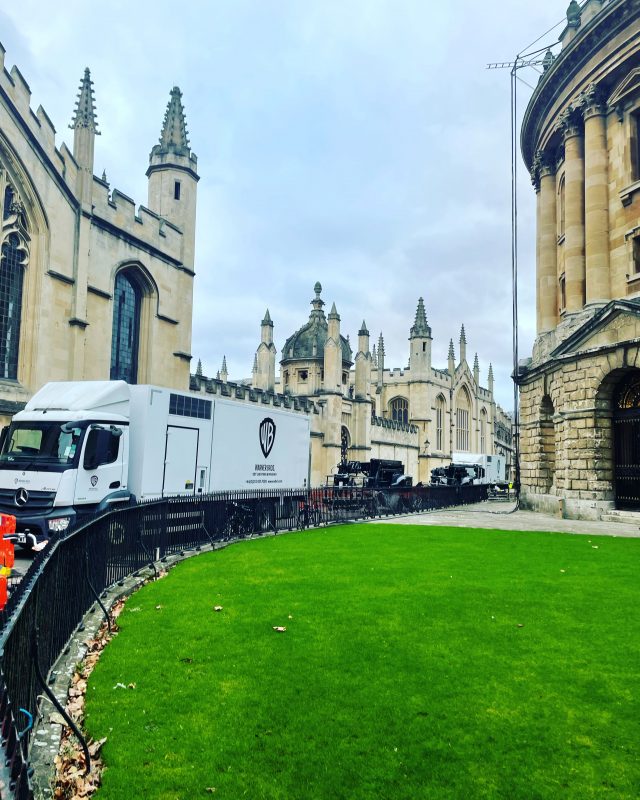 In July 2021, we also saw filming on Radcliffe Square for a new Steven Spielberg / Tom Hanks Production called Master of the Air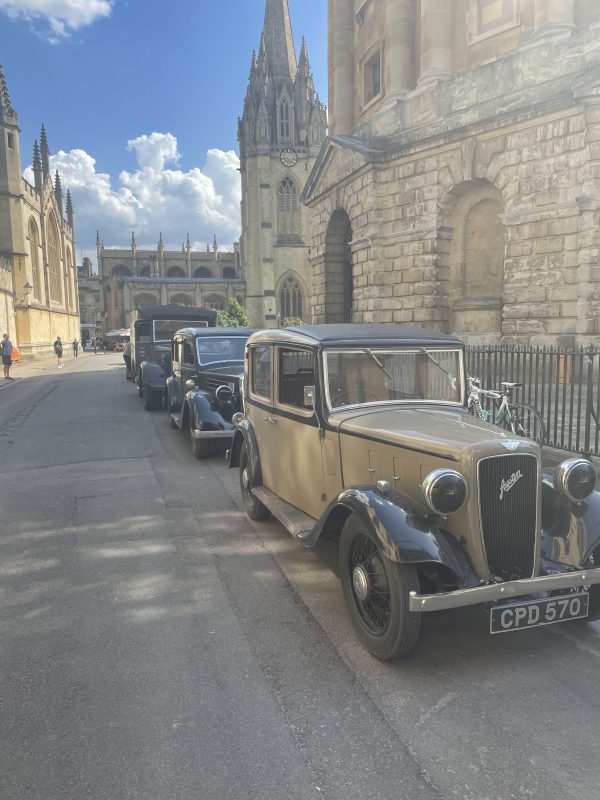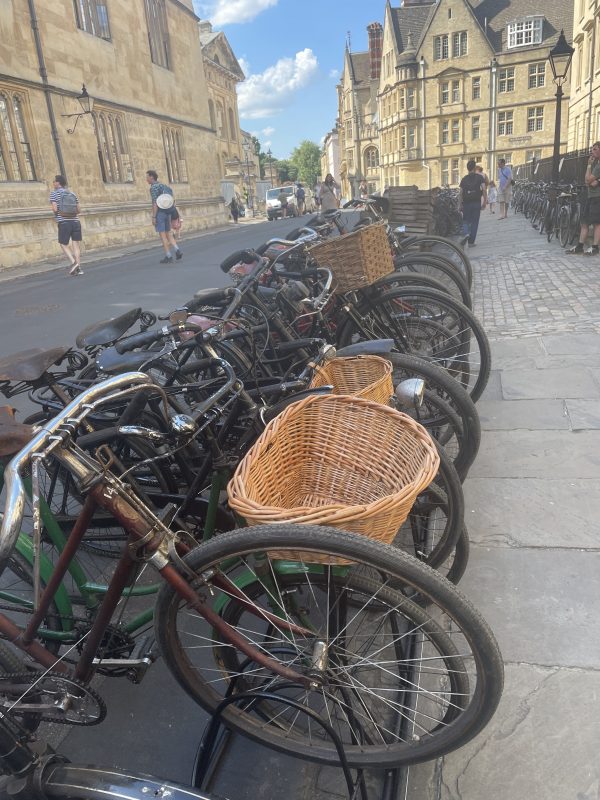 We offer private tour for your group to cover 'film sites' incl. the most famous of them all – Harry Potter!