The Perfect Oxford Visit

'I want to see Oxford University…. and I only have one day in my schedule. What should I do?'
At Walking Tours of Oxford, we are used to answering this question.
We have lots of ideas, but one of our favourites is to combine our own 'Simply Oxford Tour' with a visit to Oxford's most magnificent college – Christ Church – or one of our fine museums (see previous blogs).
Getting here
Perhaps you are staying in London? If so, you can have a leisurely breakfast and still make it to Oxford in time for our Simply Oxford Tour at 11.30 a.m. Take the train from either Paddington or Marylebone Station and arrive for 11am.
We meet at Christ Church, which is to the south of the city, so from the Train Station, head for Carfax Tower in the very centre of Oxford. Then walk down the hill on St Aldate's street, staying on the left hand side of the road. First, you will see a very imposing 17th century tower. This is 'Tom Tower' and it is the everyday entrance to the college for students and academics. Continue down the road to a large set of gates with a shield above it which leads into the beautiful War Memorial garden. This is where your Walking Tours of Oxford guide will meet you.
The Simply Oxford Tour
Click here for further information
This is led by our Institute of Tourist Guiding qualified guides, which makes all the difference!
We will give you the perfect introduction to the City and the University of Oxford and answer all your questions. Where is the University? (Answer: everywhere (!) but we will explain….) What is the relationship between the colleges and the University? (complicated, but interesting…) How do you apply? How do you get a place? What can you study? What is student life like? Can you tell us about Oxford's history and traditions? Where did they film Inspector Morse/Lewis/Endeavour/Harry Potter?….
We will also show you the iconic buildings which make our city such a special place. Come with us to see the Bodleian Library, the Radcliffe Camera, the Sheldonian Theatre and a few of our 38 colleges.
Our tour will also equip you to make the most of your visit to Christ Church or the museums in your free afternoon.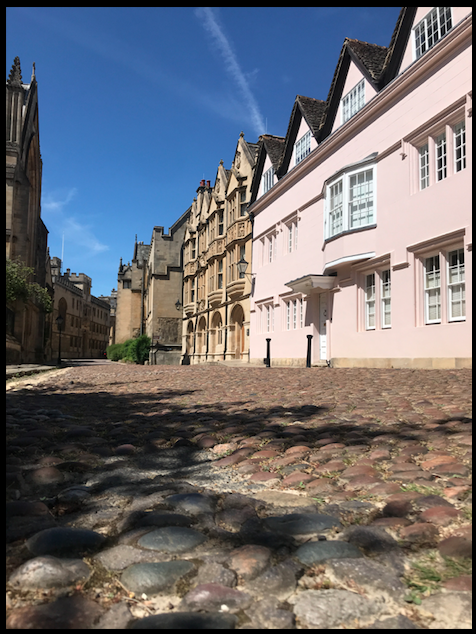 But first…. Lunch!
Lunch
We recommend lunch in a local pub after your Simply Oxford Tour. There are lots of traditional pubs in Oxford, but The Turf Tavern, down a secret passage under our beautiful Bridge of Sighs, is one of the oldest. It has lots of outdoor seating and serves traditional fare and good beer! If you are an Inspector Morse fan, you might like to try the White Horse on Broad Street, where Morse and Lewis liked to down a pint. For a student vibe, try the nearby Kings Arms. Or for something more sedate and academic, with the possibility of a free exhibition thrown in, head for the Weston Library café.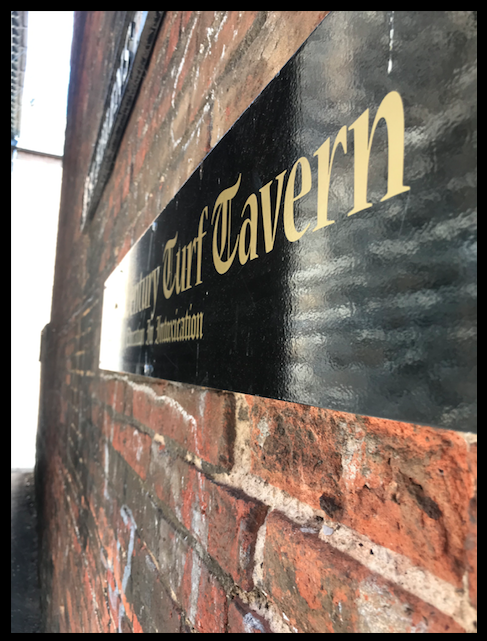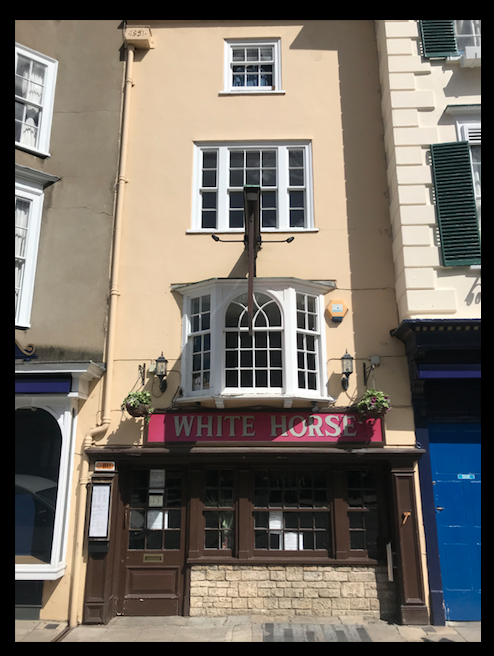 Why visit Christ Church?
Because… 1) it is huge, beautiful and old (founded 16th century by Cardinal Wolsey and re-founded by Henry VIII). 2) it has its own Cathedral. 3) It is where Alice in Wonderland was written. 4) It is a film location and you might recognise some Harry Potter scenes.
(To avoid queues, we recommend that you book tickets to Christ Church online, though you can only do this from the Thursday before your visit. Go to the college website and choose your time: Christ Church tickets
So, after lunch, head back to Carfax and follow our directions down to Christ Church again. This time, go through the Christ Church War Memorial Garden until you find the new Visitor Centre. It is in the style of a traditionally thatched cottage. Inside you will find a shop and restrooms and this is where you pick up your multimedia guide.
Christ Church multi-media guide is a real gem. It provides clear, concise explanations of the college's history and architecture and it also has all sorts of extras – footage of the private parts of the college and interviews with students and academics. However, if you are a Harry Potter fan, you may want more information – which is where Walking Tours of Oxford can fill you in beforehand.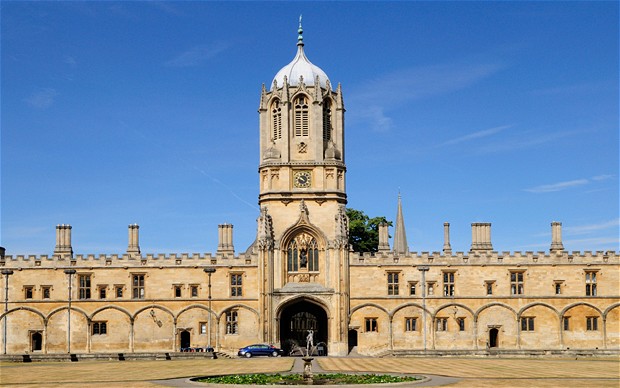 Museum Visit
If you are still full of energy, you could squeeze in a visit to one of Oxford's world-class museums. See previous Walking Tours of Oxford blogs for more about the Ashmolean Museum, the Oxford Museum of Natural History, the Museum of the History of Science and the Pitt Rivers Museum. Enjoy!
 © Victoria Bentata 2020 for Walking Tours of Oxford