8th May 2020
On Friday 8th May, we celebrated VE Day here in the UK and I imagine all over Europe. It marked 75 years when World War 2 finally came to an end in Europe. It was to be another 3 months before the world was at peace.
In usual times, the celebrations would have involved large gatherings and parties all across the land. Here is my hometown, there was a Tea Dance planned. Of course, due to the Coronovirus pandemic, all events had to be cancelled.
Nonetheless, the British people still found a way to mark the occassion. We decorated our houses with anything we could find in red, white and blue. Initially I did not have any bunting so my talented daughter threw together some homemade bunting from off cuts.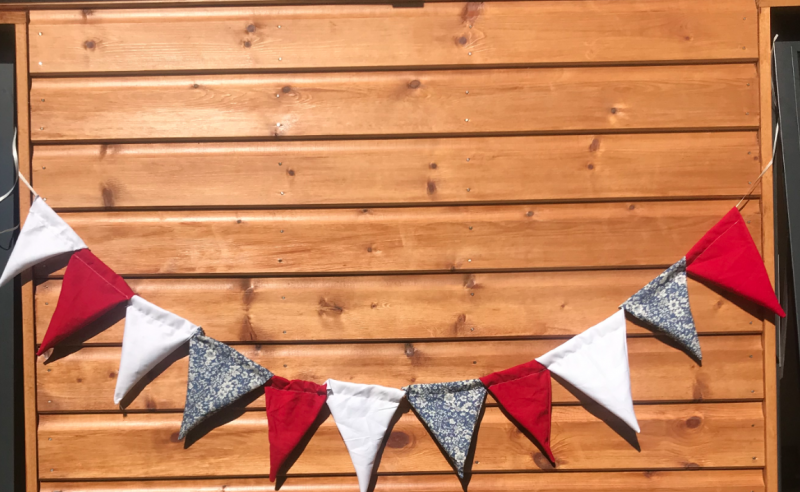 We listend, not as in days gone by, on the wireless but with the benefit of being able to see on television, the address made all those years ago by Sir Winston Churchill. The birthplace of Churchill is located just 30 mins outside of Oxford near Woodstock – Blenheim palace which is the only non-royal, non-episcopal country house in England to hold the title of palace! It makes a great day out from Oxford and more details can be found here
Located nearby you can also visit the grave of Sir Winston Churchill in the graveyard of St Martin's Church, Blandon. For more details See here
We then listened to the Queen speech before taking to our front gardens and driveways for a traditional afternoon tea!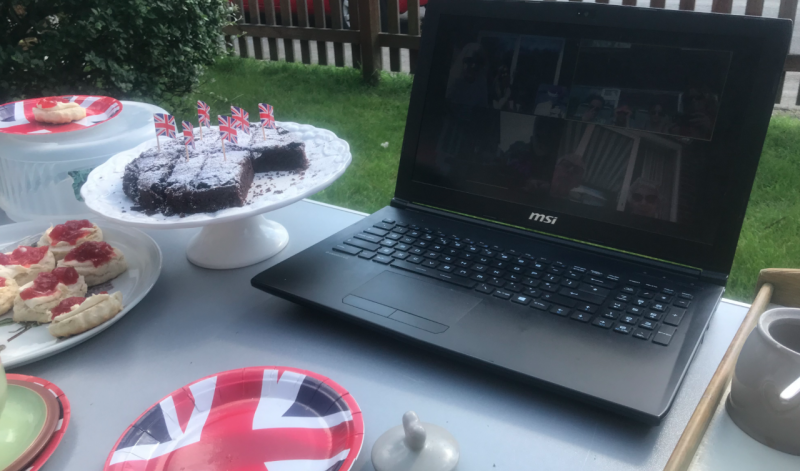 In my household, we hooked up with my sisters and parents via Zoom so that we could enjoy together whilst being apart.
After dinner and some family games, we watched more on television including listening to 'We'll Meet again'. The words more poignant than ever and I for one, cannot wait 'to meet again'.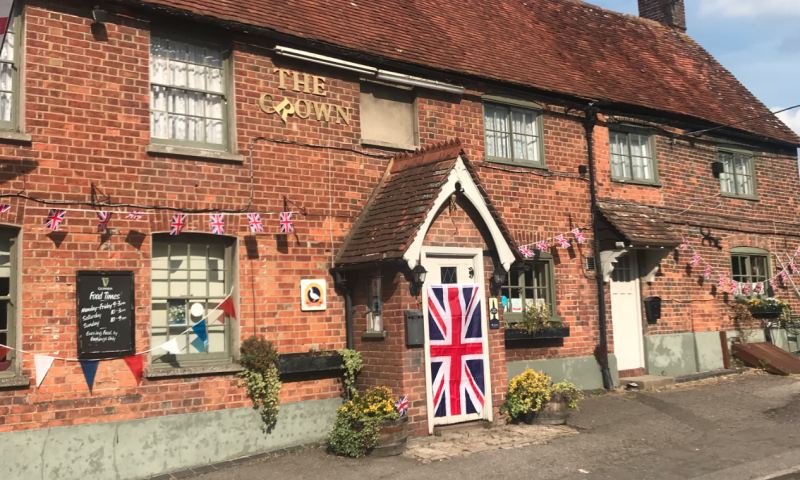 We hope that tours will be up and running by September and look forward to welcoming you to Oxford. Stay safe.