All photo's ©walkingtoursofoxford. Please do not share individually but do share link to post for everyone to see!
In 'Normal' times, we would have already been treated to series 8 of Endeavour. We last saw our hero on TV screens in "Zenana" back on 23rd February 2020 and season 8 was confirmed at that time. Then Covid hit and England entered a full national lockdown on 23rd March 2020, exactly one month after that last episode airing on ITV filming, along with our entire way of life stopped.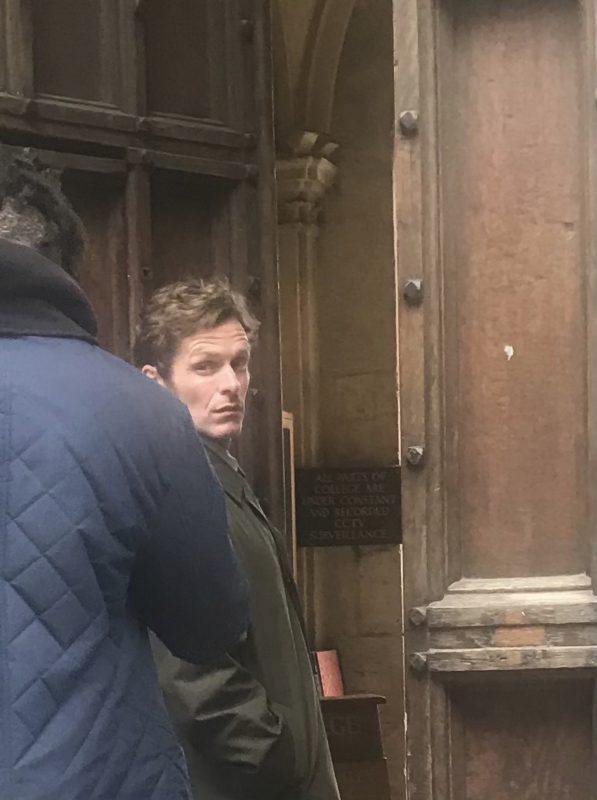 Summer came and went and with that we enjoyed some normality and our Morse / Lewis and Endeavour tours resumed which continued to run through August / September and October before Lockdown 2 in November. It was a busy 3 months with most tours going out full. 'Staycations' became popular and as many had rewatched the programmes during those challenging 'Stay at home' months, we had visitors from all corners of the United Kingdom. The guides here at "Walking Tours of Oxford" also used those lockdown months to rewatch episodes; entire seasons – a love of all three programmes was reignited and we had time to reconnect and remember all those little moments and connections that run so deep.
As we now look towards a release from lockdown 3, we will be returning with our tours on 17th May (subject to government guidelines). It might be possible to operate some private tours prior to this date.
Tours will be smaller than before and college entry may not be possible but, in some ways, this has given us the freedom to explore the street scenes further and many of the colleges are still seen and talked about, albeit from the outside. We have invested is a state-of-the-art sound system, no other tour company offers this in Oxford, and we believe it enhances the tour experience as it means everyone can hear no matter how busy Oxford gets. Moreover, it allows for complete 'social distancing' between your individual group and others on the tour. Each person on our public tours is provided, at the time of the tour and free of charge, with a small headset and earphones. However, we do encourage our guests to bring their own earphones which can be used with the headsets. All equipment has been thoroughly sanitised between each use.
It was uplifting to see that filming had resumed on Mothering Sunday – 14th March 2021. Two guides made it in that day and met Shaun and the crew and were lucky to get some photos which we are sharing below. It was a little surreal to see the crew and cast all masked up in-between takes. Filming continued inside Exeter College, which has a long association with the Morse universe on Monday 15th March. Heidi, owner of Walking Tours of Oxford was able to witness some of the filming that day and a selection is here for you.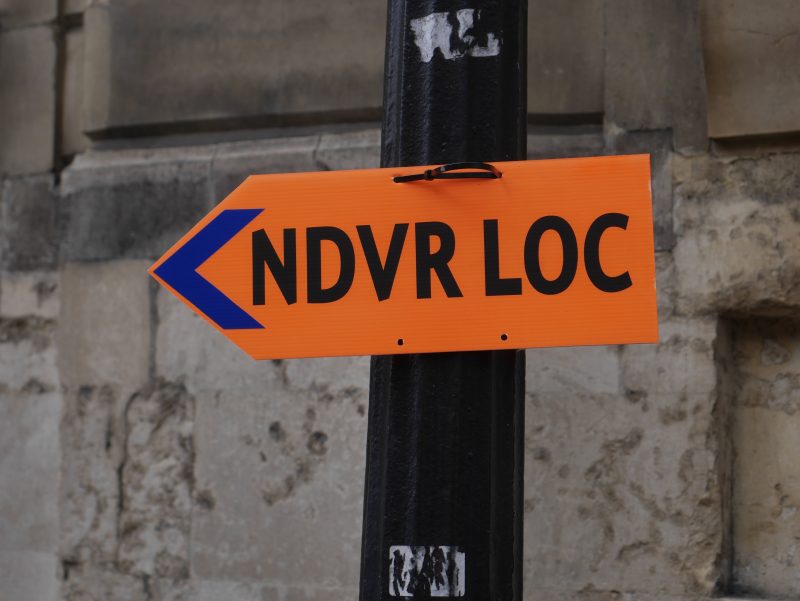 Tomorrow is a good day!
Come and join us to see just where all this took place along with other episodes of Endeavour Morse and Lewis. See the locations and hear the stories – all our guides are fully qualified – members of The Institute of Tourist Guiding and the Oxford Guild of Tour Guides.
Quote code NDVR8 at checkout for a 10% discount on our group Morse / Lewis and Endeavour Tours which is available for any tour date throughout 2021 but for bookings taken prior to 17th May. We anticipate that tours will get booked up so don't delay and book today!