Pizzas, Pints and Other People
Have you spent the last six months hankering to sit in a pub with your mates with a pint in one hand and a slice of pizza in the other? If so, now is the time to book your 2-hour slot at The White Rabbit. One of the top 5 pizzerias in the UK, this small pub is one of Oxford's gems – and the beer's not bad either. Farsightedly, it opened its pizza garden even before the pandemic struck – and the pizzas are as authentically Italian as the chef and as good as they ever were.
However, if you would like a bit of history with your beer, you might prefer The Bear Inn. Oxford's oldest pub (well, one of three possible contenders for the title), it claims to date back to 1242 and used to be a huge coaching inn. Today it is tiny, but in pandemic times has come into its own with seating for 95 in the marquee out back, so you can bring friends. Unfortunately, you'll have to wait until May 17th to see the pub's treasured tie collection. This numbers over 4,000 tie tips donated by patrons – presumably after a few pints – framed under glass inside the pub. The ties represent schools, colleges, regiments, and sports clubs from across the world.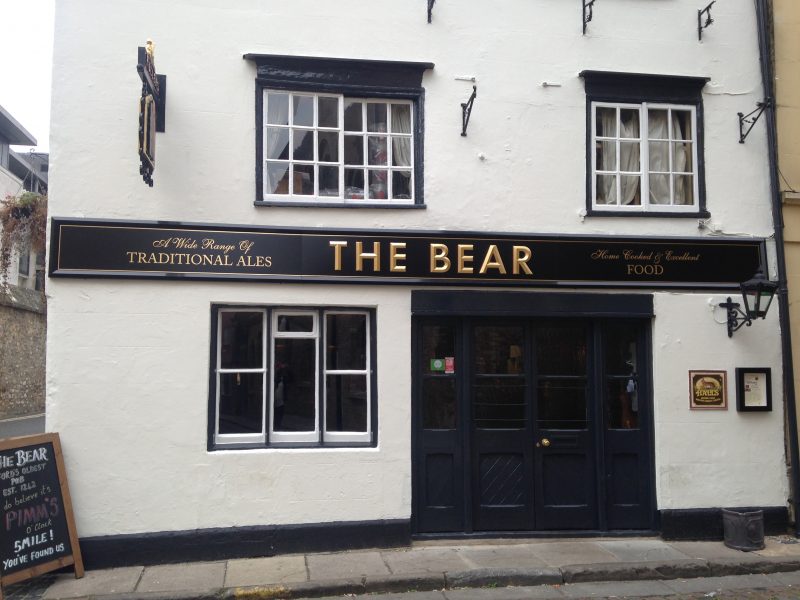 The Turf Tavern is another historic option with excellent outdoor seating in sight of Oxford's old city wall. Originally known as The Spotted Cow, it doubled as a gambling den, hence the reference to the 'turf'. It is approached down a tiny alley just under the Bridge of Sighs – follow the sign reading 'An Education in Intoxication' (!). Indeed, many prominent people were 'educated' here. In 1963, it became a Guinness World Record venue when Bob Hawke, future PM of Australia, managed to down 'a yard of ale' in just 11 seconds. Numerous famous names have frequented The Turf down the years – and if you go to the pub, you can read all about them on the chalk boards – Richard Burton, Tony Blair, President-to-be Clinton and the Harry Potter stars amongst others. Fictional visitors include Inspectors Morse and Lewis and the young Endeavour.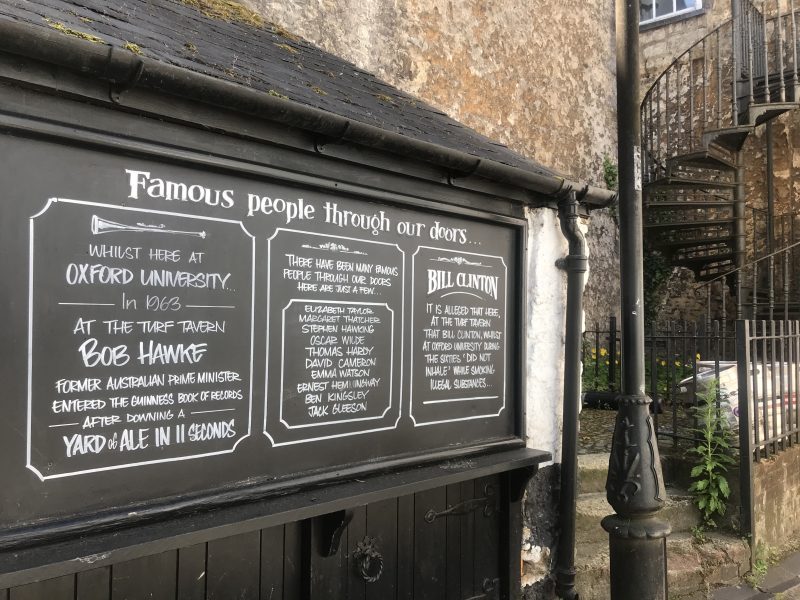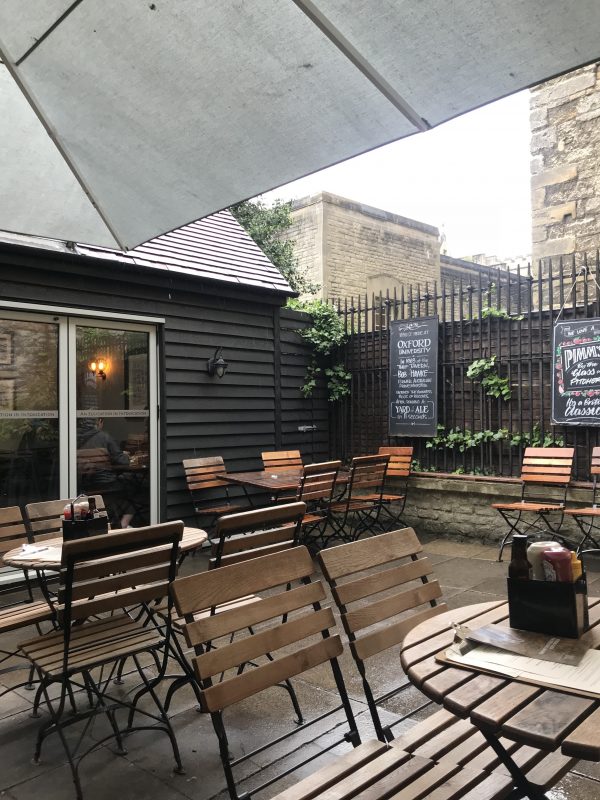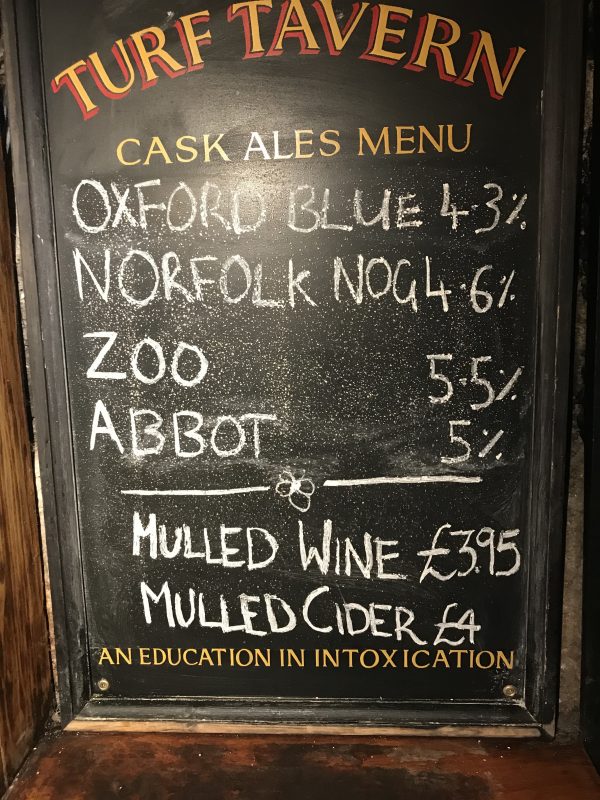 Sadly, there have been a few pandemic casualties, amongst them The Lamb and Flag, mentioned by Thomas Hardy in his novel Jude the Obscure and owned by St John's College. Fingers crossed that the decision to close the pub permanently is reversed.
Additionally, Tolkien and Lewis fans may be disappointed to know that St John's other pub on St Giles, The Eagle and Child, won't be reopening until 2022. The pub is undergoing renovation and may in future function as a small hotel. This is the place where the 'Inklings' used to meet – a thoroughly sensible club, which mixed literature and beer.
Some pubs are currently suffering from a lack of outside space and won't be opening yet e.g. The White Horse on Broad St, seen in several Morse and Lewis episodes and The King's Arms at the corner of Broad Street and Parks Road, but they should be opening again after 17th May.
If you are coming shopping, then The Crown and The Plough in Cornmarket have both gone 'al fresco'. The Plough's seats are on Cornmarket itself and the temporarily (?) closed St Michael Street, so you can watch people pass by. They promise a 'huge selection of gins, vodkas and whisky and a comprehensive wine list', so if you are alcoholically inclined, you should be able to find something to enjoy.
Outside the city centre, there are some cracking alternative venues on offer, such as The White House on the Abingdon Road, where they are serving cakes, coffee and 'sharing plates' and they have turned the erstwhile car park into a beer garden. (Obviously, you will have to find somewhere else to park.)
If you are looking for something more exotic, try KazBar and CoCos on the Cowley Road, which has outdoor seating on the now pedestrianised Dawson Street. Pretend you have gone on holiday and try something Mediterranean.
For vegetarians and vegans, our advice would be to check out The Punter in Osney Mead. Its waterside location is attractive and the puddings in particular look terrific!
For a location combining a beautiful walk with a pub, two great options from central Oxford are The Perch in Binsey and The Trout in Wolvercote. Whilst in Binsey, find the church and the 'Treacle Well' which found fame in Alice in Wonderland. The Perch was one of the first places Lewis Carroll gave public readings of his classic book. Ask the staff about their ghost….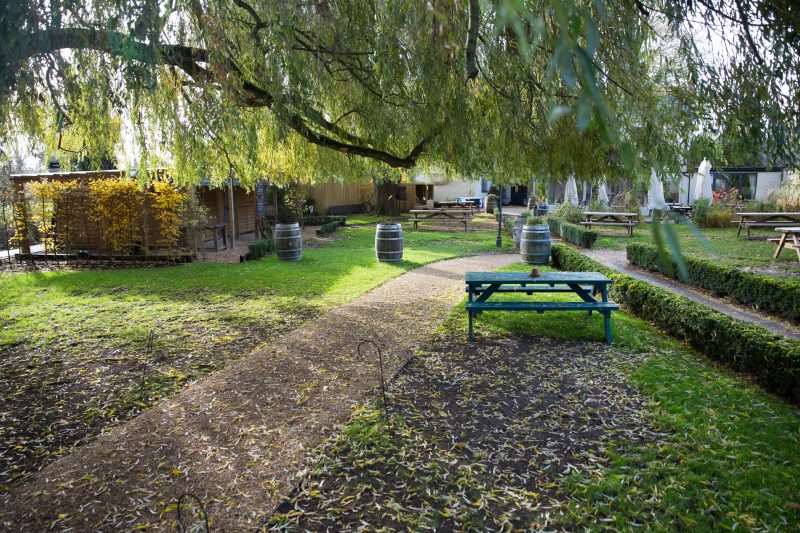 The 17th century Trout Inn has a lovely riverside location and if you've watched Morse, Lewis and Endeavour, you'll definitely recognise it as a favoured watering hole of the fabled detectives.
So, why not take a Walking Tours of Oxford tour and then follow up with a pleasant afternoon spent eating and drinking well in one of our friendly, welcoming, traditional (or not so traditional) Oxford pubs? We hope we have whetted your appetite.
© Victoria Bentata 2021 for Walking Tours of Oxford