What does a morse / Lewis and endeavour walking tour guide do in months of enforced lockdown?
A) rewatch many of the episodes
B) write a book on the subject (more about this in the coming weeks)
C) walk Britain's oldest road – The Ridgeway

'Follow the acorn' A tour guides walk along the ridgeway in times of covid.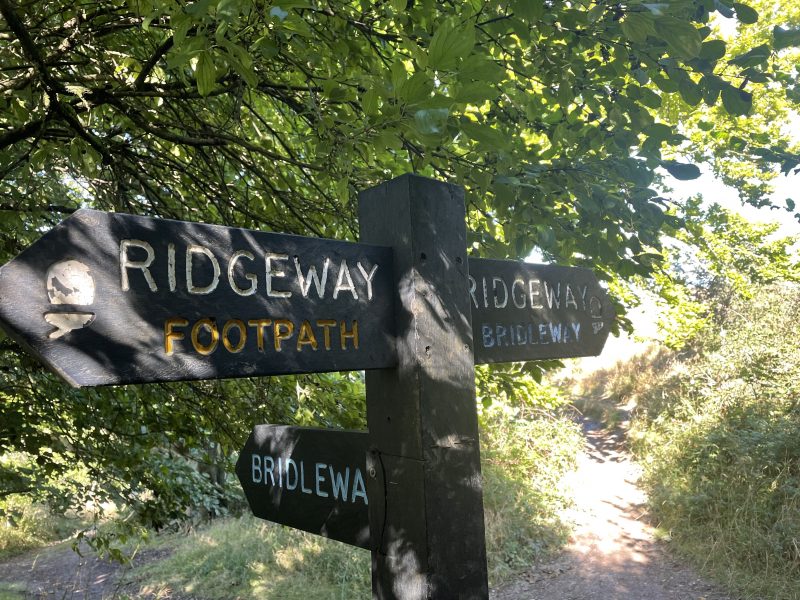 I survived lockdown 1, from March 2020 when all freedom was curtailed, like many, enjoying my garden and sunlounger but as night fell, I rewatched many of the episodes – driving my family nuts!
I then returned to my tours June-October with renewed knowledge and enthusiasm!
Then in November, another brief lockdown with freedom gained in December until 26th December in Oxfordshire.
With short cold days, the garden was no longer on option so my husband, Jonathan and myself donned our walking boats and took to hiking.
We live in the Oxfordshire village of Chinnor, right on the ridgeway and although we had ventured on short strolls over the 20 years we have lived here and often with our young children in days gone by, here was a real opportunity to 'do properly'.
That winter we discovered many new paths and hikes. We were hooked and with each step, there was a determination to go 'a little further'. Our 21st wedding anniversary was celebrated with a walk and cup of tea, following the Ridgeway from Princes Risborough back to Chinnor. By March 2021 we had reached our peak when we completed 28.82 kms from Chinnor to Watlington and beyond round trip.
Freedom again and it was time to concentrate on salvaging the business and building up the depleted coffers but those stunning walks along the ridgeway were never far from our minds.
By late summer 2021, we began again and this accumulated with a 2 day / 1 night section that we had not previously done – the start! From Ivinghoe Beacon in Buckinghamshire to Wendover.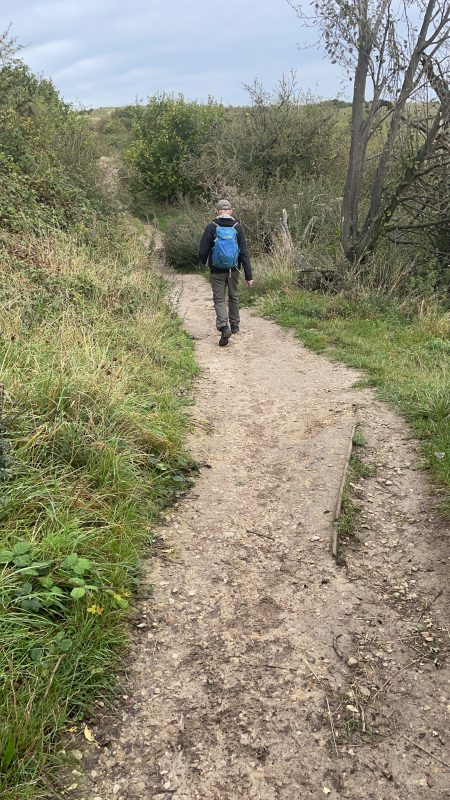 The date was Sunday 3rd October and we drove our older car to Ivinghoe Beacon where there is a free national trust car park. Theoretically the ridgeway starts back from this point, at the beacon and with stunning views over the rolling hills. Not ones to do a half job, we hiked up. It was a beautiful day but the wind was blowing ferociously at the top. We took our photos and were in unison about the stunning scenery before setting off 'properly'.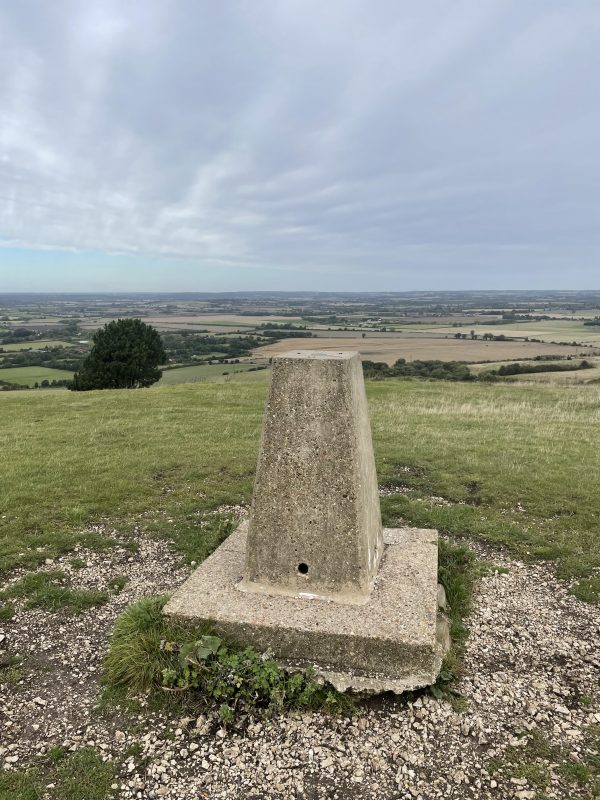 The first section here is open and again offering the most beautiful views. We met fellow hikers who were on a day trip from London and had got the train to Tring to do a circular route. We reached the top of a hill with views looking down over a quarry and was tempted with a 'tea and biscuit stop' but opted to continue as still so breezy. This was a slight mistake as we then ventured into 'Grims ditch' which, whilst lovely, and giving you a real sense of the path travellers have trod for over 5.000 years, it did not offer a scenic stop for our rest so we continued until we found a field and sat enjoying the later afternoon sunshine. It was a short push from here to Wendover, I think the only town that the ridgeway truly passes through. As soon as we reached Wendover, there was our hotel – central and very welcoming after 21.54 km, 4.5 hours and 323m elevation gain.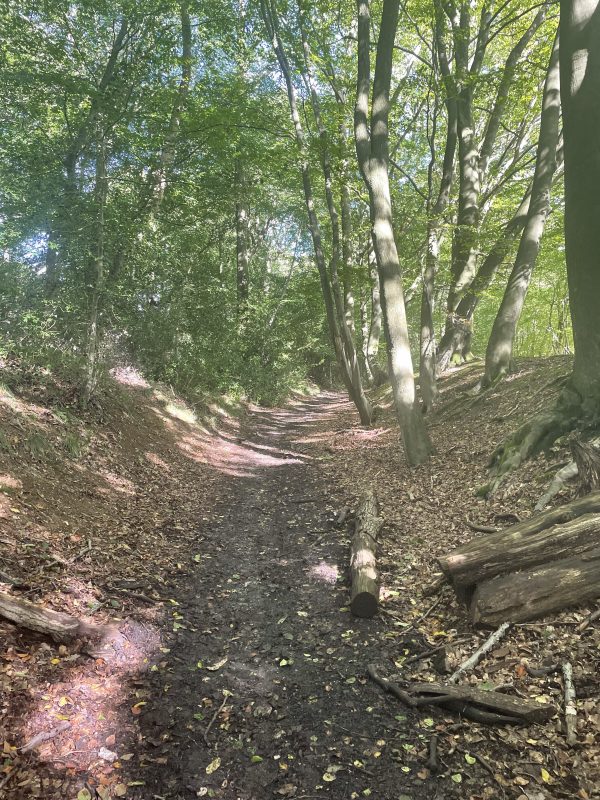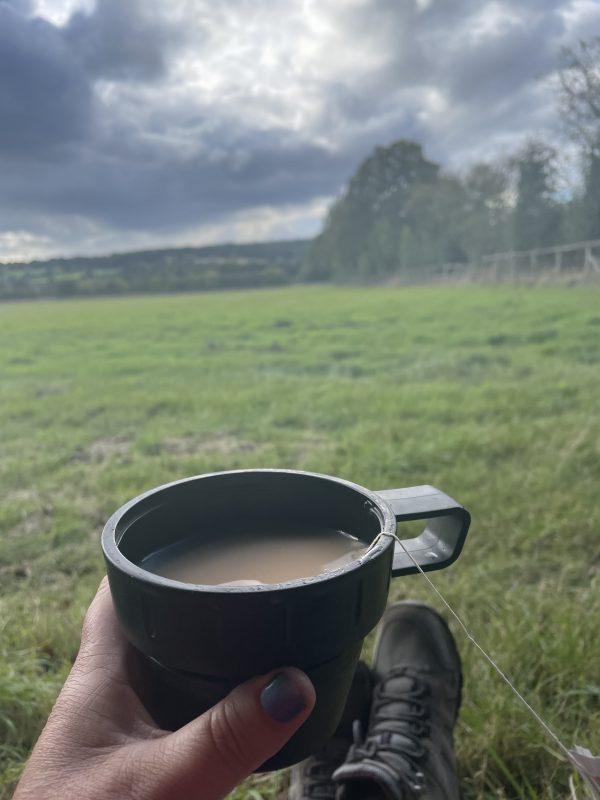 I had dithered as to where to stay in Wendover as, like is so often the case, review were mixed. I had contemplated a room in a private house through Airbnb but in the end opted for The Bel and Dragon (yes – that is correct – only one l). We booked direct – always the best way and I wish everyone would consider this – booking through on-line portals on OTA's means that the price is increased for everyone as they take a commission! I was not disappointed in my choice at all. The hotel had recently undergone a refurbishment and we were shown to our double en-suite bedroom on the ground floor, just across from the main pub. It get's a little confusing as the hotel is called The Bel and Dragon but the pub is The Red Lion. We dumped our packs and heading back to the pub for a well earned pint and before lingering in a hot bubbly bath. Extra kudos must go to the hotel for providing an abundance of toiletries including bubble bath which, I feel, is a must after a long hike.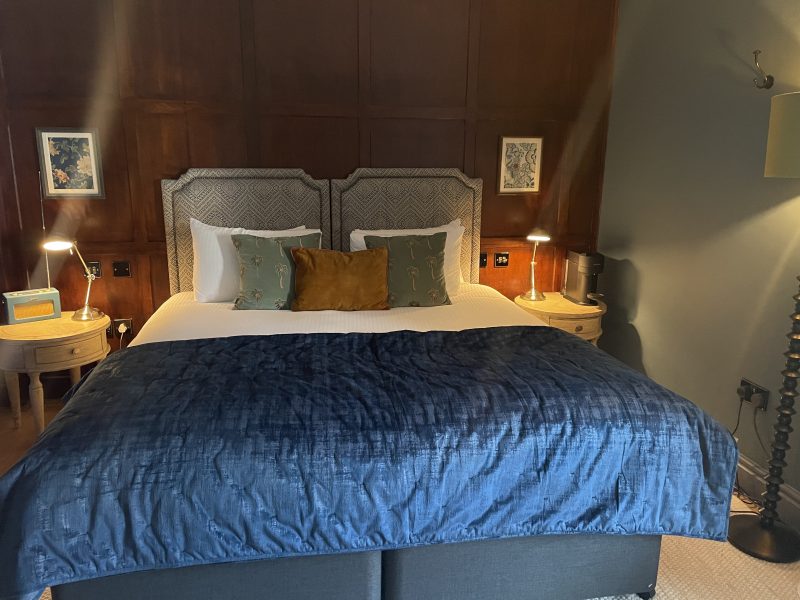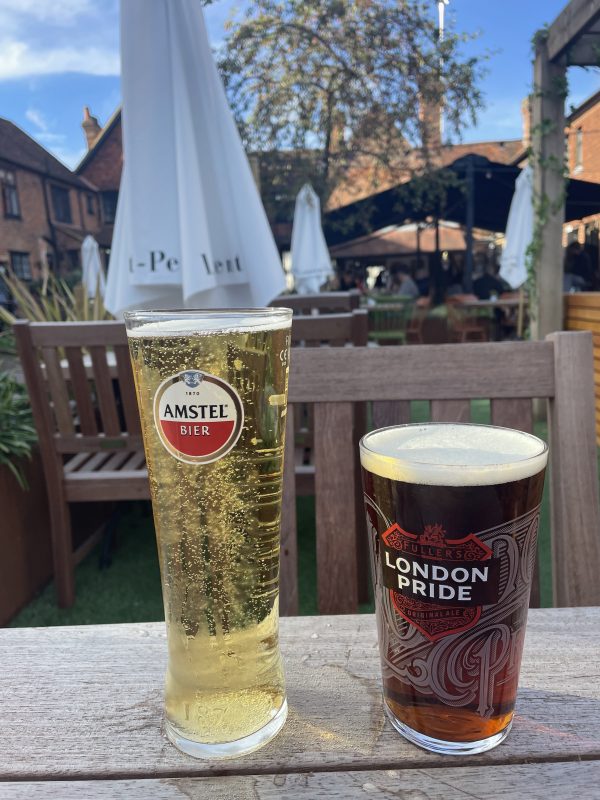 That evening, ideally we would have eaten at the pub on-site but they had run out of roasts and I found the remaining menu a little limited for my taste. So we pulled our boots back on and headed to The George and Dragon, for a delicious Thai treat. There seems to be lots of dragons in Wendover!
Where we stayed and where we ate
https://www.georgeanddragonwendover.com
Part 2 – Wendover back to Chinnor